Hotels Loan: 5-Point Plan to Getting Approved
 November 06, 2018
Buying a hotel or building a hotel can be an extremely lucrative undertaking if you've done your homework well!  But a promising project will be out of reach if you can't get your hotels loan approved.  This can be a daunting task, especially if it's your first foray into the hotel market.  And, it is important to understand that you will increase your access to a hotel loan if you follow a well-considered plan that includes these five points.
Point 1:  Clean Up Your Credit
Your ability to obtain a hotel loan will be compromised if your credit score is less than satisfactory.  You should take steps to clean up your credit as soon as possible.  This is because it can take months, or even years to see results.  If you haven't scoured your credit report lately, go through them to identify and correct inaccurate information.  You also have the right to add an explanation to any derogatory information to help set the proper context.  You can also take other steps to raise your credit score.  This includes resolving any overdue items and paying down debt.  The same applies to any principals in a partnership. 
Apply For Financing
Point 2:  Build a Bullet-Proof Business Plan
Lenders have certain expectations about potential borrowers, and at the top of the list is confidence in the borrower's competency.  Your business plan and your experience are the key touchstones when lenders evaluate your loan request, so the business plan must stand up to close scrutiny.  We're not going to cover details of creating a business plan – that's a huge topic on its own – but we will point out certain must-haves: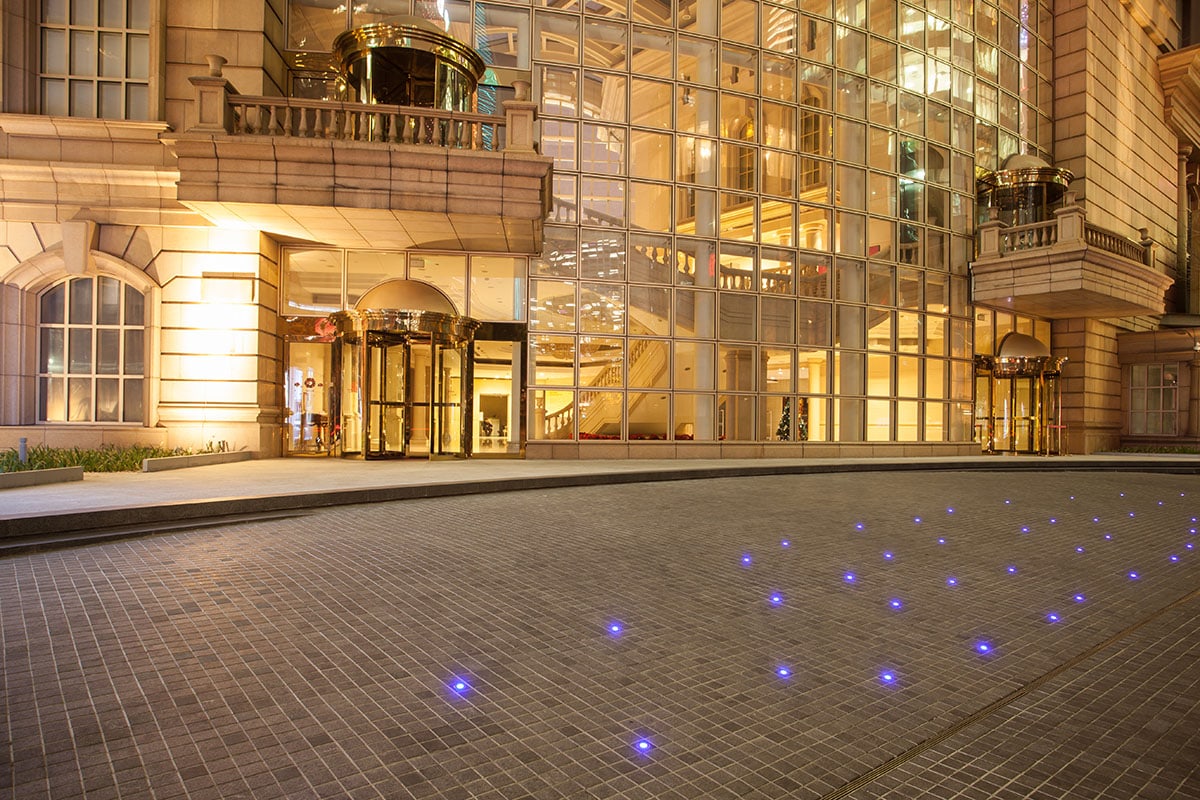 Comprehensive Market Research
The plan must demonstrate deep research into the quantitative and qualitative elements of the market for your hotel.  These include appraisals of the hotel location and surroundings, the demographics of your target customers, details about each significant competitor, and a description of significant logistical factors (transportation, infrastructure, seasonality and so forth).
Economics of the Deal
You must make a plausible case that the hotel will show a profit within a reasonable period.  This requires you to disclose all the one-time and recurring costs associated with the project, the funding you will need, the assumptions you are making regarding rates and occupancy, and all other factors that impact the ultimate profitability of the project.  This includes estimates of key metrics, including Net Operating Income, Cap Rate, Loan-to-Cost, Debt Service Coverage Ratio, Debit Yield and Total Cost Basis. 
A Winning Team for Hotel Loans
You must demonstrate that you are working with a team of experts who can handle the acquisition of the hotel or the hotel construction.  This is in addition to the  having the talent to operate the hotel profitably.  If you don't have a track record, a lender will want to see that you have assembled the necessary professionals in order to compensate for your lack of experience.
Point 3: Select a Hotels Loan Broker
If you are an old hand at hotel deals, you no doubt have your own favorite lenders, but if you are reading this blog, it's more likely that you are fairly new at this game.  That's exactly why you need a loan broker, to fill in the gaps in your experience and ensure you make the strongest possible loan application.  A top-notch broker, like Assets America®, will provide at least four essential services:
Refine the business plan
When you're building or buying a hotel, a good loan broker knows exactly what lenders want to see, and what they don't.  The broker will help you refine your plan to remove impediments to success, identify missing information, accentuate your strengths, and perform a sanity check on your numbers.
Professional Application Packaging
Never underestimate the value of a perfectly packaged loan application.  A great presentation is professional, complete and vivid.  It should have many illustrations and graphics to make your points and elicit enthusiasm.  Assets America® provides some of the very best and most excellent loan application packaging in the business!  Such professional paperwork will most assuredly help to facilitate the closing of your hotel loan.
Provide Access to Lenders
A good loan broker has cultivated a network of trusted lenders over many years and decades.  These include hotel lenders who are willing to work flexibly with borrowers interested in building a hotel or purchasing a hotel.  Assets America® works with an extensive network of local and regional banks, national and international funding sources to arrange hotel financing starting a bare minimum of $10 million with no upper limit.
Refer Top Professionals for Hotels Loan
If you are having trouble recruiting a top-quality team of lawyers, real estate agents or contractors, good brokers will be happy to share valuable recommendations based on their extensive experience.  Assets America® is also a commercial real estate brokerage firm and can assist and guide you in your hotel acquisition.
Of course, the primary job of a commercial lender is to get you the loan you need at an affordable rate and reasonable timeframe.  Using Assets America® may be the most important step you can take to secure a hotel loan.
Point 4: Reduce Leverage When Buying a Hotel
In a perfect world, you'll be able to access a hotels loan for 100% of your project costs.  However, in the real world, you might qualify for up to 85% of the property's value.  Much depends on the project variables, your credit rating, and the loan funding source.  Banks have the tightest loan-to-value requirements and the highest underwriting standards.  Commercial lenders, including hard-money loan providers, are more interested in the value of the property rather than your credit history.  However, they might offer funding of only 60% to 70% of the property value. 
Naturally, banks will provide you the lowest interest rates, and are the most likely to turn down your loan application.  If you'd like to increase your approval prospects, one tried and true method is to supply additional project equity.  This may require you to bring in equity partners or tap other equity sources.  You can increase your leverage after the loan is approved through mezzanine financing.
Point 5: Respond to Requests for Hotels Loan
Potential lenders vary in their requirements for information.  Don't be surprised if numerous times they request additional information with some very detailed inquiries.  Whether or not these inquiries seem reasonable to you, it is important respond professionally, quickly and thoroughly.  Your attitude is a factor that a loan committee will consider.  And, a willingness to work timely and constructively with a potential lender is relevant and crucial.  Be prompt, courteous and detailed – it can make the difference between failure and success.
Video:  The Flexibility of Owning and Operating a Hotel
Related Articles