Commercial Loans: The Complete Guide to Obtaining High-Dollar Loans
 November 15, 2018
Assets America® is a commercial lending firm.  We fund high-dollar ($20+ million) commercial loans for real estate projects, asset purchases and other purposes.  We arrange lending for a wide variety of properties, including multifamily loans, hotel loans, office loans, etc.  In this article, we will review the three most important factors that determine your ability to access high-dollar loans from banks, non-bank commercial lenders, and private-money funding sources.  These three factors are credit, ability to repay, and collateral.  
As a commercial lending firm, we have an extensive network of funding sources. Assets America® also has the expertise to evaluate, originate, structure, process, perform commercial loan financing request underwriting, electronic document management and storage, sophisticated package organization and preparation, commercial loan placement submission, term sheet negotiation, further coordinated underwriting, third-party report coordination, loan commitment negotiation, loan document review, and coordination of loan document signing, funding, recording and closing.  Certainty of execution is the name of the game!
Contact Assets America®
Assets America® can fund your high-value commercial loan with second to none responsiveness and expertise.  Whether the loan is for property acquisition, construction, renovation, refinancing or stabilization, we are ready and willing to help you.  Please call us today at (206) 622-3000, or simply fill out the below form for a prompt response!
Apply For Financing
Commercial Loans
Businesses seek commercial loans for business purposes.  They differ from personal loans in that they are usually much larger and substantially more complex.  The resources of both the business and its managers factor into the loan underwriting process.  Normally, commercial loans require extensive documentation.  Although certain types, like hard-money (private money) loans, provide streamlined processing.  We will address the three important factors that lenders evaluate when they receive a commercial loan application.
A Word About SBA Loans
Now is a good time to point out that although SBA loan guarantees are useful for certain types of smaller loans, they do not figure into the type of high-dollar commercial loans we are addressing in this article.  An SBA loan might be important if you are looking for low-dollar loans, such as those for small multifamily homes.
Commercial Loans: Credit
The first factor we'll consider is credit.  That is, the creditworthiness of the business and any of the principals who pledge assets to guarantee the loan.  If you own your business, your personal credit score and history will be of primary importance.  The same is true for the principals in a partnership.  A closely held corporation will also depend heavily on the credit scores of the largest stockholders.  Many lenders will require them to co-sign the commercial loan.  Most commercial funding sources will not usually require a personal guarantee from the shareholders of an established, large corporation.  Thusly, lenders concentrate on the large corporation's financial status and credit history as opposed to its individual guarantors.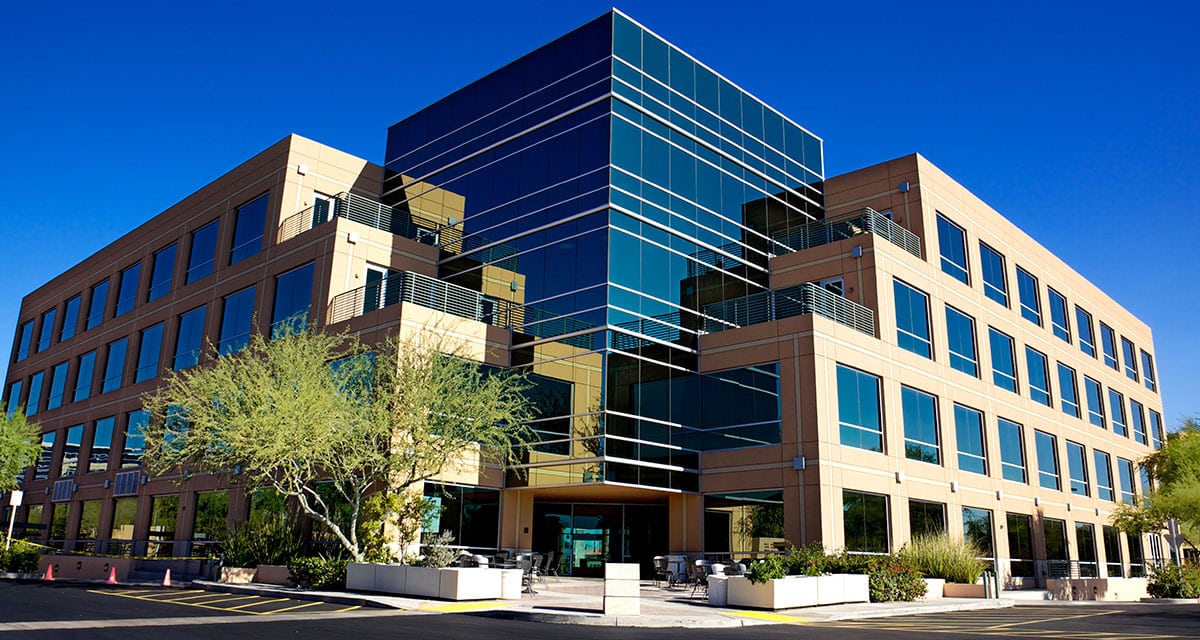 Banks predominate the commercial lending market, but to a lesser extent than was the case prior to 2008.  After the 2008 financial crisis, banks pulled in their reins, hard.  They tended to their knitting, and curtailed loans to all but the most creditworthy customers.  Alternative lenders gained prominence during this period.  Because even though they charged higher interest rates, they made loans to borrowers with less than prime credit.  Around 2015, banks started to reduce their underwriting standards.  And, once again, they now fully engage in the commercial loan market.
Credit Rating
If you are a guarantor of a commercial loan, your credit rating will be very important to banks.  However, far less so for some other types of commercial funding sources.  Generally, banks will want to see a credit score of 720, and above.  That is not to say that some banks won't have minimum credit scores outside below this range.  But the lesson is clear, the higher your credit score, the better your chances of obtaining a high-dollar commercial loan.
A business' credit score is also important.  Dun & Bradstreet is the leader in this market.  It offers several products, but its Commercial Credit Score (CCS) is the primary one.  The CCS predicts the likelihood that your business will pay its bills on time.  A low score indicates a high probability of loan delinquency or default.
Naturally, higher credit scores are extremely helpful when trying to fund a large commercial loan.  A history of bankruptcies, defaults and other derogatories could scuttle any potential loan closing.  Unfortunately, it can take years to repair a poor credit score.  Therefore, you require alternate strategies if you want lenders to approve your loan application more expeditiously.  These alternate strategies may include bringing in equity partners with strong credit ratings.  They may also include pledging solid collateral, reducing the deal's leverage, and demonstrating a reliable cash flow.  Even if a bank refuses your loan application, a non-bank lender may approve your application.  But you must be able, with the aid of our expertise, execute these alternate strategies.
Commercial Loans: Collateral
Collateral can make all the difference when seeking a commercial loan.  Assets America® facilitates several types of loans, each with their own collateral requirements:
Commercial Real Estate (CRE) Loans:  The bulk of our lending volume is associated with CRE loans, which the built, renovated, or purchased property collateralize.  Secondary properties can also serve as collateral.  CRE loans cover everything from multifamily homes to master planned communities.
Commercial and Industrial (C&I) Loans:  Businesses use these loans for non-real-estate projects collateralized by assets other than real estate properties.
Asset Loans:  Underlying assets collateralize loans for items like commercial ships, yachts, and energy projects.
Metrics
Certain metrics pertaining to collateral figure into the underwriting of a large-scale loan:
Loan-to-Value Ratio:  A common ceiling for loan-to-value is 75%, but it might be lower depending on the loan source.  For CRE acquisition loans, banks typically use the current value of the property before performing any renovation.  The opposite is true of private money loans, but these typically have a lower LTV.  Naturally, the less leverage you request (i.e., the higher the down-payment), the better chance you have of securing the loan.
Loan-to-Cost Ratio:  We also call this LTC which is similar to LTV.  Except, LTC deals with construction loans and uses projected cost to build the property.  The LTC ratio typically ranges from 65% up to 85%.
One way to achieve the necessary LTV and LTC ratios is to bring in equity partners.  You will need partners who can contribute to the loan down payment, the equity.  This will initially lower the project's leverage, say from 70% to 60%.  And, it also increases your access to better quality loans with lower interest rates.  Once the project is underway, you can arrange a mezzanine loan to recoup some of the leverage you initially sacrificed.  Though, it will be at a higher interest rate than the initial loan.
Commercial Loans: Ability to Repay
The ability to repay a construction loan is of paramount importance to commercial funding sources.  Obviously, this is because most commercial lenders don't want to resort to taking back the collateral due to a default.  A commercial lender will usually auction off a partially completed construction project that has gone into default.  That is of course, unless it has worked out additional arrangements to complete the construction.  And, if the property goes to auction, the lender is lucky to break even.  This is assuming the lender can even find a buyer.  On the other hand, private money lenders are much less reticent to foreclose on a construction project.  In any event, the ability to repay the loan is of paramount importance for any commercial lender. 
More Metrics
Some of these lending metrics include:
Net Worth:  Commercial lenders require the borrower's net worth to be equal to or greater than the requested loan amount.  And, this is at a bare minimum.  We know this ratio as the net worth to loan amount ratio.  Ideally, it should never be less than 1.00.  A net worth surplus eases commercial loan approval.  This is because, presumably, it will be easier to recoup losses should the project go south.
Debt Service Coverage Ratio:  Let's say that you are building or purchasing a property that you plan to lease.  Commercial lenders want to see operating income that throws off more than enough cash to cover the debt service.  Most commercial lenders require a DSCR of 1.25, or greater, prior to funding a construction loan.  One calculates DSCR using the subject property's, stabilized proforma income and expense statement.
Liquidity:  A prudent commercial funding source will prefer that, at a bare minimum, 10% of a borrower's assets be liquid.  We consider liquidity to be cash or near-cash securities.  On a $20 million loan, you would do well to have a minimum of $2,000,000 cash in the bank.  Though, preferably, you would have $4,000,000 or more in the bank.
Profit Ratio:  This ratio compares the project's estimated profit to the project's total cost.  This is especially useful for projects in which the borrower plans to sell the property following construction or renovation.  A profit ratio of 20% is a good benchmark.
Beyond the standard metrics, a lender needs convincing that you and your team will be reliable partners.  Commercial lenders want partners who will perform as expected.  Your team includes architects, engineers, a general contractor, and if appropriate, a property management company.
What Is the Difference Between Commercial Construction Loans and Commercial Bridge Loans?
Although both types of loans involve some construction activity, commercial construction loans are based on property not yet built.  Whereas borrowers commonly use a bridge loan to rehabilitate an existing property in preparation for flipping it or leasing.  Though, you can also use a commercial bridge loan for ground-up construction.  Commercial bridge loans are typically short-term arrangements (often for six to twelve months and all the way up to thirty-six months).  Commercial bridge loans fund a project until it can secure long-term financing.  You secure a bridge loan by the underlying property and/or other assets.  And therefore, it is easier to access than a commercial construction loan that involves the development of a new property.  Commercial bridge loans usually feature interest rates higher than those for commercial construction loans.  Furthermore, bridge loans and constructions loans are usually interest-only.
Typically, non-bank, private money lenders and investment funds finance commercial bridge loans.  Post renovation, the borrower can seek a longer-term loan (mini-perm and takeout loans) to pay off the bridge loan.  This strategy refinances the project at a lower interest rate.
You can close a commercial bridge loan much faster than a commercial construction loan.  This is because the subject property typically over-collateralizes the loan.  Let's say, for example, you put down 40% on a $10 million project.  The existing property will have a value exceeding the bridge loan amount of $6 million.  This is another way of saying that the LTV ratio will always be less than 1.00 on a bridge loan.  And it will almost always be substantially lower.
Related Articles