Apartment Building Financing – 6 Tips for First-Time Borrowers
 January 26, 2019
This Assets America® guide provides advice and tips for those looking for apartment building financing, apartment complex financing or multifamily property financing.  First, it's easier than you might think to invest in an apartment building or complex.  And, if you've ever been involved in rental property, you can handle the construction or purchase of an apartment building.  And better yet, you can profit from flipping it or extracting long-term rental income from it.
Tip 1:  Understand the Property's Income Potential
Your apartment building provides economies of scale.  It offers living spaces for many households, and each one will be paying you a monthly rent.  If you are eyeing the purchase of an apartment building, you will need to review the building's rent roll.  The rent roll is a list of all existing tenants along with important details about their leases.  In this way, you'll know what to expect for gross monthly income, distribution of lease terms, and the occupancy percentages.  From this information, you can estimate rent increases for the upcoming 12 months and expected vacancy rates.  You'll use this information to formulate an estimate of net operating income (NOI), which is income minus expenses.  Once you have calculated your NOI, you can start evaluating how much you would pay for the building.  From there, you can calculate how much you will need to borrow.
Apply For Financing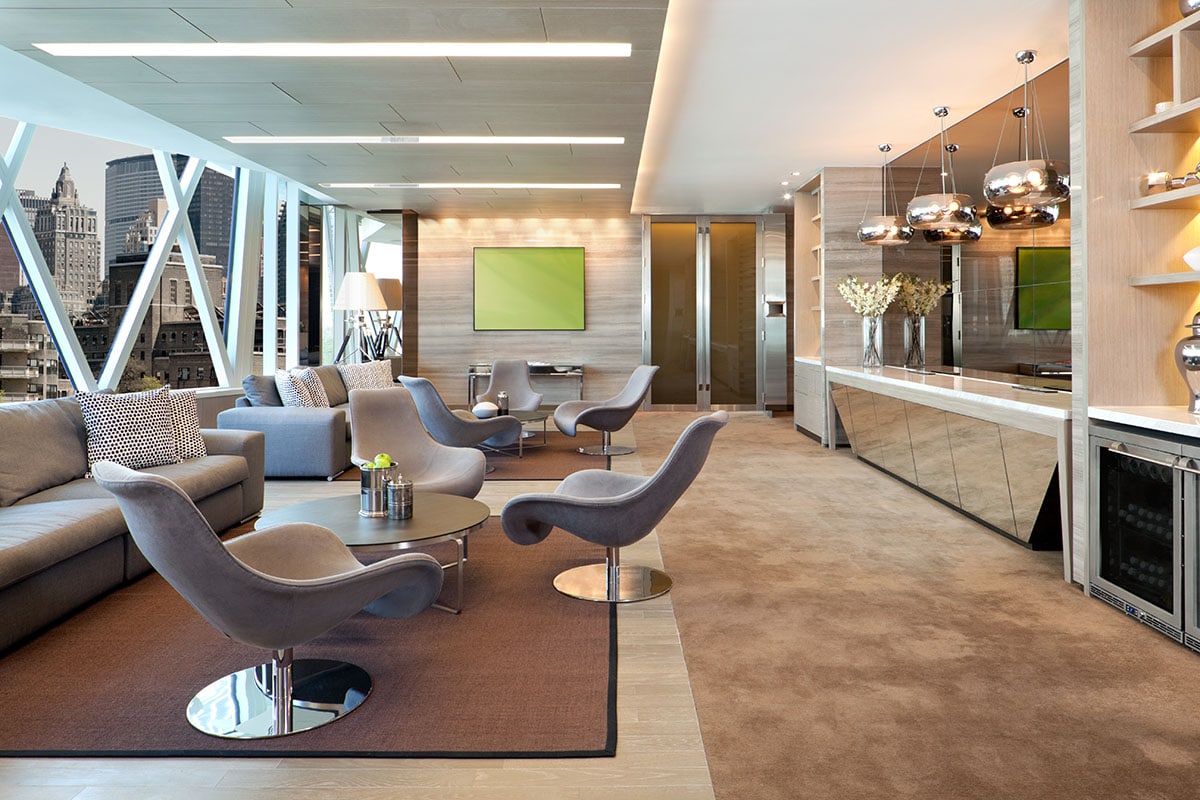 Tip 2:  Use a Loan Broker
Buying an apartment building or apartment complex is a large undertaking requiring significant financing.  What you might not realize is how important it is to obtain the best financing possible.  This is because anything less will cost you money year after year.  Critically, you must understand that loan offers can vary greatly from one lender to the next.  Certainly, there are some overall rules of thumb governing apartment building financing.  This includes a requirement for at least 15% equity (down payment) and usually more. 
However, each offer will have its own unique features.  Whether it involves interest rate, prepayment penalty, amortization period and so forth.  Only a loan broker can provide you one-stop access to multiple offers.  This, of course, is coupled with support from the broker to vet and polish your application.  Trying to comparison shop among banks and private lenders is extremely difficult.  It is also extremely time-consuming, and complex, assuming you even have access to the private lending community.  Assets America® exposes your application to our network of private lenders and banks that will compete for your business.  And ultimately, that can greatly improve your profit potential.
Tip 3:  Government-Backed Loans Are Slow
If you are looking for a relatively small amount of apartment building financing, you might consider a government-backed apartment loan.  However, in many cases, these loans suffer two defects:
You must contend with the extraordinary amount of requested and required paperwork.  Most of the programs require an inordinate amount of detail.  And if any of the paperwork and documentation is greater than 90 days old, updated documentation is required.  With the exception of an appraisal which is considered valid for 180 days. 
Funding time can be longer than traditional financing methods.  The funding time for a government-backed loan can stretch out over as much as half a year.  For many investors, this is an unrealistic timeframe.  When compounded with the limits on apartment building financing amounts, government-backed apartment loans may not be the preferred choice.
Tip 4:  Be Aware of Recourse Loans
Certain apartment building financing loans require that you assume personal liability, otherwise known as full recourse, if financial difficulties arise.  These are known as recourse loans, and they function to ease access to credit for those that would otherwise not qualify.  In a recourse loan, if you default on your apartment building loan, the lender can sue you.  They can sue you in court both corporately and as an individual.  Lenders can seize your personal assets to help satisfy the debt. 
This is not to say that you should rule out recourse loans.  Especially if most of the financing options available to you are recourse loans.  In fact, most commercial loans are full-recourse loans.  But all things being equal, you can always ask your broker to obtain for you a non-recourse loan.  That is, if it's available for your unique financing situation.  On average, expect that you will be required to sign a loan with a personal guarantee (a "PG") for your apartment building financing.
Tip 5:  Use a Short-Term Loan for Rehab Projects
Frequently, you'll need to rehabilitate or renovate an apartment building after purchase.  Let's say that your plan is to retain the property for cash flow income.  Therefore, you should not limit your thinking to long-term financing.  In some cases, it may be a better to start with a short-term private money or hard money loan.  Especially if the private money is interest only and the interest rate difference is not too great.  By using this type of apartment building financing, you may be able to minimize your debt service during a period when you are actively spending cash.  Naturally, you'll convert to longer-term, lower interest rate debt once the property stabilizes.  A loan broker can help you smoothly transition from short-term to long-term apartment building financing.  If your aim is to fix and flip, you can pay off your short-term loan with the sale proceeds. 
Tip 6:  Understand the Advantages of Apartment Complexes
There are several advantages of apartment complex financing over less-dense multifamily property financing.  With apartment buildings and complexes, you receive recurring income diversified across multiple units.  A problem collecting rent from one tenant has a lesser impact when you have many tenants.  Apartments also provide lower maintenance costs per unit, thanks to shared facilities (such as one roof).  This lower maintenance is also due to the relatively compact footprint.  You also might be able to create additional source of income beyond rents, such as vending machines, ATMs, parking space rental, laundry/dry cleaning, billboard advertising, pet care, entertainment facilities and even an on-premises bar or restaurant. 
Also, you might consider renting premium appliances or providing concierge services for an extra fee.  Of course, maintaining a high occupancy rate is key to unlocking these advantages.  This means that you must provide a fairly high-level of services to maintain tenant satisfaction.
Assets America® Offers Apartment Building Financing
Assets America® offers more than just apartment building financing.  We work diligently to get you the best possible terms.  And, we can greatly enhance your loan application through our greater than three decades of commercial funding experience.  We can even offer Advisory Services for those who prefer this mode of interaction!
Related Articles